Heidi Little
Smithville, Texas - spiritual pop/rock/folk / aaa/folk/rock / independent pop/rock/folk
Shows Performed: 3
Shows Attended: 0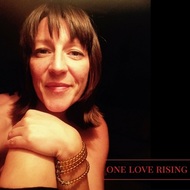 Artist Bio
Hard won lessons in life, transform to sonic beauty, peace and light.
WIth 25 years of performances,in the AAA, World, pop,rock,folk genres, uniting the rising
generation of people who are the change they wish to be and the love they wish to see.
We are the love.
www.heidilittle.com
Mary_Beth_Peterson

Kiracatthebat

Albert_Ormiston
Music By This Artist:
Butterfl...
Heidi Little
Shine - ...
Heidi Little
Live In ...
Heidi Little
Dreams o...
Heidi Little