We Have A Ghost
electronic / industrial / ambient
Shows Performed: 0
Shows Attended: 0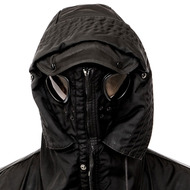 Artist Bio
Yes, I live in a real haunted house, but I realized there was something else to it. What was haunting me was the notion I was capable of doing more with my life. I have unfinished songs. Hundreds of them. It's haunted me for years, on an hourly basis.
In this sense We Have A Ghost represents anything that haunts you. I believe this is universal.
Collectively: We Have A Ghost
Music By This Artist:
We Have ...
We Have a ...