Ghost of the Robot
California - rock
Shows Performed: 5
Shows Attended: 4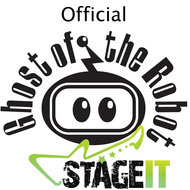 Artist Bio
James Marsters
Kevin McPherson
Sullivan Marsters
Charlie De Mars
For your own sanity, if you have a slow internet connection, no speakers and or old computer, please spare yourself the frustration and don't waste your time or funds. We hope to perform in a town near you soon!
Doppelganger_13

marina-sb

Timea

shayajaelle

Rajani_Thykkuttathil
Last Tip From
Jen_Stuckey
Music By This Artist:
Bourgeoi...
Ghost of t...
B-Sider
Ghost of t...
Hello - ...
Ghost of t...
Mad Bril...
Ghost of t...
Murphy's...
Ghost of t...