Jenny Talia
Chicago (USA) & Perth (Australia) - comedy / Adult / musical
Shows Performed: 3
Shows Attended: 4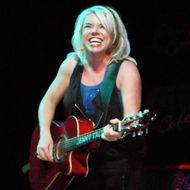 Artist Bio
Originally from the outback of Australia comes a comedic talent that will blow your mind. Jenny Talia from Australia is a blond haired, blue-eyed, fast-talking, ball busting Sheila with an attitude, and that's on a good day!
This feisty… (read more)
Mrfibbers

Keera_Shaw

Mieka_Macdonald

Melanie_Holan_Lind

Andrew_Hobbs
Last Tip From
ElBrettus
Music By This Artist:
Jenny Ta...
Jenny Talia
F.O.C.U.S
Jenny Talia
The Blon...
Jenny Talia
Wait - S...
Jenny Talia
Without ...
Jenny Talia
Tunnel V...
Jenny Talia