Charlie A'Court
Halifax, Nova Scotia - Soul / Roots / adult contemporary
Shows Performed: 83
Shows Attended: 45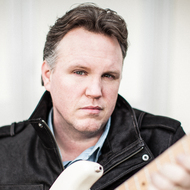 Artist Bio
Charlie A'Court's performances are synonymous
with a passionate stage presence that grips the
audience the very moment he takes to the stage.
Described as having the soul of Otis Redding
along with the guitar… (read more)
alanasalvatore

sailormoon

Christy_C

Timmer

ACScorpio
Last Tip From
Jesterwriter
Music By This Artist:
Live At ...
Charlie A ...
Bring On...
Charlie A'...
Color Me...
Charlie A'...
Triumph ...
Charlie A ...