Janet Devlin
United Kingdom - pop / singer/songwriter / original-singer/songwriter
Shows Performed: 51
Shows Attended: 4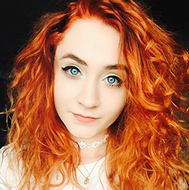 Artist Bio
Northern Irish singer-songwriter Janet Devlin grew up outside the village of Gortin in County Tyrone, the only girl and youngest of four in her family. She thrived on a diet of watching Kerrang! TV and taking regular bus rides to local record… (read more)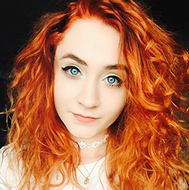 Artist Bio
Northern Irish singer-songwriter Janet Devlin grew up outside the village of Gortin in County Tyrone, the only girl and youngest of four in her family. She thrived on a diet of watching Kerrang! TV and taking regular bus rides to local record stores in nearby Omagh. Fuelled by a love of bands like Foo Fighters and Red Hot Chili Peppers and inspired by their songwriting, hidden away in her parents' shed she taught herself to play instruments by ear and penned her own songs where nobody else could hear her sing. "I've been writing for as long as I can remember, as long as my mum remembers," Janet says. "My gran recalls me writing songs when I was five. If there was a musical instrument around I would want to play it, but I am 'sound shy' so I'd go to the shed where there was a big pool table as I didn't want my parents to hear what I was doing."
Desperate to learn to play the drums, when her parents refused her the money to buy her own kit she resolutely entered local singing competitions to win cash prizes and pay for her drums with the proceeds. Her musicality and determination flourished and as a consequence, the songs she posted to her YouTube channel gained an unexpected but welcome fan base who were ready to support her in the next stage of her music career. In 2011, she caught the public's attention on Series 8 of The X Factor, where she consistently received the highest consecutive public vote out of all the contestants.
Janet's a big fan of cartoons (she's obsessed with 'Adventure Time'), gaming, Netflix, poetry and horse riding. Her quirky yet shy nature has won her a huge online following of fans that call themselves… The Devlinators, what else!
Running With Scissors
Janet's debut album Running With Scissors was released in June 2014 reaching number one on the UK Indie Breakers chart. This 10-track debut is full of folk-driven pop songs and heart-touching ballads, which perfectly showcase her unique and enchanting vocals. The tracks are mostly authored by Janet and were recorded up in a staggering 6 weeks; but hidden around the corner you'll find featured co-writes with Newton Faulkner ("Creatures Of The Night" and "Hide And Seek") and Jack Savoretti ("Delicate") nestled alongside a surprising and sensitive cover of The Cure's "Friday I'm In Love". Janet's other influences include Imogen Heap, Turin Brakes, Adele, Mumford & Sons, Avril Lavigne, Regina Spektor and Florence & The Machine. As a result the album is full of rolling percussion, lush harmonies, string sections and acoustic guitars. There's even a hint of Jack Johnson thrown in there on the track "Lifeboat". Running With Scissors is a soulful, passionate album about growing up, becoming independent and dealing with a whole new range of emotions.
The album was released in North America on 10 February 2015. This successful launch across the pond has led to Janet leap-frogging the Atlantic several times, touring her album across the East Coast and building on her already strong US fan base. Always keen to engage with her followers across the world, Janet's been regularly performing using the online platform StageIt. This live music streaming network means viewers get a front row seat to her shows – she'll often the take to the stage well after midnight in the UK to make sure she performs across as many time zones as possible.
Duvet Daze & December Daze EPs
After an eventful year and answering the call to so many requests from her Devlinators and YouTube subscribers, Janet slipped back into the studio to record a covers EP entitled Duvet Daze. It's a small collection of some of her favourite artists and songs including tracks by 10cc, Duran Duran and Ed Sheeran. After a few months, she went back into the studio again to record more music and November 2015 saw the release of a festive brother to Duvet Daze.
December Daze is a Christmas-themed EP made up of an assortment of original songs and a couple of seasonal chestnuts thrown in to the merry mix. The title track was written on her first ever trip to New York, and captures the optimism and glee of the holiday season. "I'd gone for a walk in Central Park and it was covered in snow, reminding me of all the classic Christmas films that had been made there," she remembers of the experience. "Back in my hotel, I sat on the 36th floor with my guitar player, with the view of Times Square in the background, watching people with their woolly hats and oversized coats." One of the tracks, "Happy Holidays", involves Janet playing the drums, percussion, ukulele, and glockenspiel and has a guest appearance from a choir made up of her merchandise warehouse team!
2016 has started as busy as ever, with Janet traveling around the country to various studios for numerous co-writing sessions. Lyric books are overflowing, poems are being penned and exciting content for her second album Holy Water is starting to take shape. YouTube subscribers will be pleased to see even more videos being uploaded in the coming weeks and her fans can catch her live shows on StageIt throughout the year. A headline tour is being planned for the end of the year; so watch this space!
©JanetDevlin2016
www.janetdevlin.com
https://www.facebook.com/thejanetdevlin
https://twitter.com/@janetjealousy
https://www.youtube.com/user/janetdevlin/videos
Insomnia Music Management. For all enquiries Email Rick or MJ.
vfspirit

jntdvln

MikeyLord

nc1016

Dylan_Szymbor
Last Tip From
Arvid_Ranestad
Music By This Artist: