SIRSY

Upstate NY - pop / rock / indie rock
Shows Performed: 6
Shows Attended: 0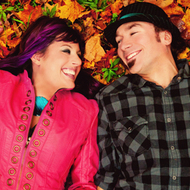 Artist Bio
SIRSY's STAGEIT SHOWS ARE PERFORMED IN A STRIPPED DOWN ACOUSTIC FORMAT!
---
SIRSY is a rock, pop, and soul duo from Upstate NY. They write songs that are chock full of sing along melodies; honest songs with lots of heart and just the… (read more)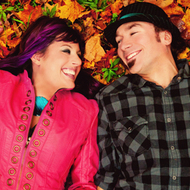 Artist Bio
SIRSY's STAGEIT SHOWS ARE PERFORMED IN A STRIPPED DOWN ACOUSTIC FORMAT!
---
SIRSY is a rock, pop, and soul duo from Upstate NY. They write songs that are chock full of sing along melodies; honest songs with lots of heart and just the right amount of sass. It's "edgy-feel-good"music. (--The Houston Music Blog).
The Boston Globe call SIRSY "the little band with the big sound." And the SXSW Music Blog say "SIRSY is NOT simply a two piece, they are a head scratching, WOW!" SIRSY is fronted by charismatic vocalist and drummer Melanie Krahmer who has "one of the most powerful and flexible voices you'll ever hear" (--Times Union). At live shows, Melanie also plays bass on a keyboard with her drumstick & throws in a few mean flute solos too. Guitarist, Rich Libutti plays a road worn and well loved Rickenbacker guitar through a pedal board full of vintage effects. Live, Rich also plays bass on a keyboard with his feet. So, these multi-instrumentalists manage to sound like a full band, despite there being just two of them. And somehow, they do it all with big smiles on their faces. It's clear they love what they do. And that love is contagious when you see them live. Their energetic show often includes stories from the road, laughter, dance parties, and even Rich's nerdy Star Wars jokes.
Every show is like a celebration for this couple who endured a tough year in 2018 as Melanie fought her second battle with cancer - and won. That celebratory energy and fighting spirit has been captured in their latest offering "Like a Drum" (produced by Grammy winner Paul Q. Kolderie). The title track "Like a Drum" was written about the day that Melanie's doctors finally gave her the go-ahead to make music again after a long hiatus for her treatment. SIRSY's fans took it upon themselves to support the band during that hiatus with a crowd funding effort that paid their bills and paid for the recording of the record. It's a true labor of love.
SIRSY has toured for a living for 15 years-- playing 250 shows each year all over the US and Canada. (They've played in every state, except Alaska.) They average about 60,000 miles per year on the road in their little white van their fans named "Axel". They've shared stages with: Grace Potter, Maroon 5, Train, Cheap Trick, the Spindoctors, Collective Soul, Brandi Carlile, Shovels and Rope, & many more. Their song 'Cannonball' was featured in season 6 of the hit tv show "Shameless" (on Showtime). Sirsy's songs have also been featured on PBS, HBO, and MTVu. Mel's been featured in Modern Drummer & is endorsed by Paiste Cymbals and Vater Percussion.
"Both my ears and spirit were healed… one of the few times I've gotten chills at a show… This pair really knows how to make a connection with their audience."
— Shutter 16 Magazine (Charlotte, NC)
"This is EXACTLY what the heart and spirit of SXSW has always been about… Pouring their souls out and rocking the shit outta the crowd, was SIRSY…phenomenal! SIRSY is NOT simply a two piece, they are a head scratching, WOW! The guitar player is flawless and raw. Clean enough to be enjoyed, and just edgy enough to make you grin. The lead singer/drummer/bass player was stunning. With a great voice and an even better smile, the drummer is the center of attention, as she should be. Singing and playing drums has always been an impressive task. Now throw in the bass tracks and work that AT THE SAME TIME…DAMN! This is the complete package in a fun sized, rock and roll, smiling laughing, have a good goddamn time with your friends, band!"
— William Tompkins, SXSW Music Blog
"Clever, smart songs that have more hooks than a tackle box. Krahmer has one of the most powerful and flexible voices you'll ever hear."
— Times Union (Albany, NY)
SIRSY is powerful and strong. It's just always been that way. The duo has unparalleled tenacity and resolve, even when living life on the road, or staring down cancer and all the uncertainty that it brings. And when cancer reared its ugly head a second time, again SIRSY emerged victorious. Melanie Krahmer plays the drums, mans the Roland Trigger Pad, and belts out bolts of hooks. Her voice—christ, that voice—is strictly stratospheric. Guitarist Rich Libutti plays big star hooks that are as sleek as Krahmer's getaway sticks… SIRSY is your favorite band, you just don't know it yet.
— Frank De Blase, City Newspaper (Rochester, NY)
Naomi_Wimett_Hasting

Harold_Pawlik

Liell

Jes_Constantine

LaurieBob
Last Tip From
DivaIs4Ever
Upcoming Shows (To Be Announced)